ANTI-SHERDOG's FRIENDS GALLERY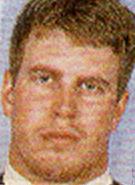 Anti-Sherdog
I am the creator of this site. I've been to all the MMA sites and was upset by all the fascist webmasters who would not let you express your opinions, sherdog was the first guy I encountered so I dedicated this site to him, let's just say we did not get along very well. I dig all the dirt on these webmasters and post them on this website. I got into MMA when I saw UFC 6, since then I have done some training, something Sherdog and Hedges never did, and today I am a 5th year veteran, although I have not made it pro yet. So feel free and express yourself, I will not censor you unless you spam.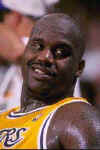 Alco Howler
One of Sherdog's worst nightmares in the past. He sent sherdog to a therapist and made him cry off his site for 3 to 4 months. He constantly duked it out with Sherdog's cunts Alco Hauler and RC HODGES, who were clearly no match for him. Sherdog finally got the brains to ban him one day, but that did not stop him from destroying Sherdog's now former guestbook and polls. He is a big Lakers fan, although he currently lives in Macon County, GA, his heart stayed in Los Angeles when he moved in 1995. He also claims to look like Shaq, he is just not 7 feet tall. Thanks to him, Sherdog is probably not a Lakers' fan.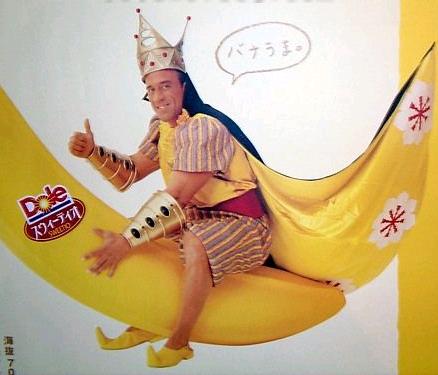 Coleman The Ape
Coleman The Ape began posting on EZboards in December of 2000. By January, he was banned on over a dozen. By April, he was banned on every major MMA related message: The UnderGround, The UnderWorld, Sherdogs and UFighting and had personally pissed off the admins on each and every one of those boards with the exception of The UnderGround whose Admins are illiterate and are too busy editing and deleting shit to actually READ anything anyways.

Some of Coleman's greatest accomplishments include destroying The Pit, the Undergrounds' Anything Goes forum, Coleman bitched out that faggy board so bad that they banned him (from an anything goes board!) but still spend all their time talking about him, over three months later. Coleman will some day get back on Sherdogs and bitch out that fat fucker good (as Sherdog ducked him the entire time he posted there).

Coleman lives and goes to school in Nova Scotia, Canada and now posts solely on the Anti-Sherdog board. Although he does very little training, Coleman could still kick the ass of every admin on Sherdogs as they are all pussies anyways.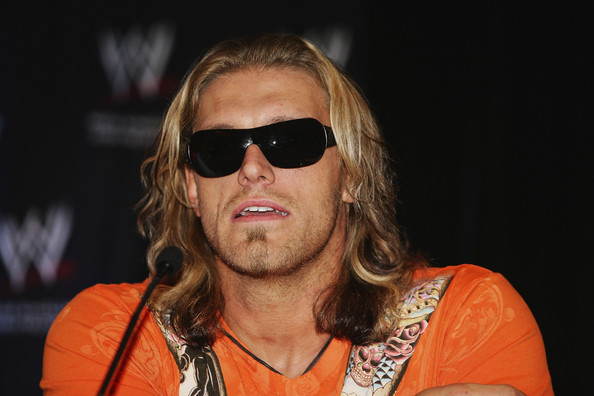 Deacon Sharp
A former member of once the most popular MMA board on the net, Patterson Rules. Not much is known about him, other than he is a really cool guy to talk to and a constant presence on Anti-Sherdog's. He operates a cool board you can check out, called Sharp Edges.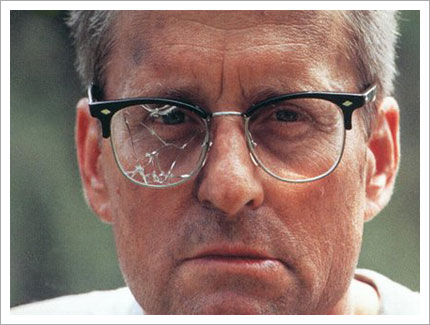 Little Moe
Little Moe is by far one of the most intelligent MMA member on the Internet. His knowledge of MMA will shock you and it has apparently gained him the respect of all the Anti-Sherdog members. He is well trained in many aspects of Mixed Martial Arts. He has been wrestling for many years and has learned Aikido for a couple of years. In 1999, he started training in Brazilian Jiu-Jitsu and Muay Thai, which he has flourished in because of his wrestling experience. He recently earned his purple belt in BJJ.

Tired of the mundane MMA newbies and wannabe "bad-asses" that lurk on sherdog's site, he has been one of the biggest supporters of this site. He has been quoted that he believes "The mods act like a bunch of Hitler youth, just rude and sarcastic to members in the name of their gay fuehrer Sherdog." With that in mind, he believes we should all read Sherdog's Biography for a good laugh.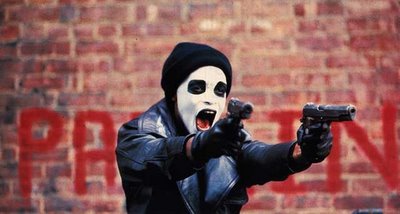 NickSucks
His name is Nick and he sucks...or so he claims. He has been another torn in hedges and Sherdog's site. He is best known for rallying a campaign against Sherdog. Sherdog actually got so frustrated he called him out for a flame war. Sherdog lost horribly, and not to mention embarrassingly, but deleted his posts, banned him, and dissed him afterwards. "But guess who won't go away mother fucker?"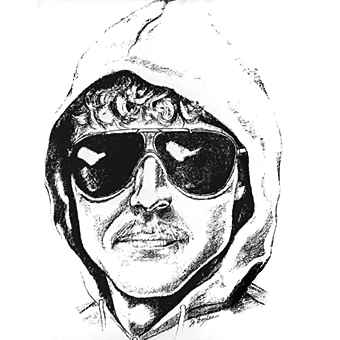 RTR
There are many versions of RTR's legacy, one even has him slaying a fire breathing dragon somewhere in Peru. This much we know for sure: he debuted on UFighting, and was banned several times and threatened with lawsuits. Hedges still considers RTR the biggest threat on his board, and blames him for the collapse of his original board. Killing messageboards is a regular thing for RTR, who can also claim the killing of The Underworld and The Pit, and Eddie Ng's.

Many would consider RTR the world's greatest Internet asshole, and with good cause. RTR's resume consists of a list of credentials matched only by his cousin, Coleman the Ape. If that list doesn't convince you, maybe you should talk to Hedges. He'll probably say something like: "If felonies and death threats are your thing, the kid (RTR) is a real winner."




Ryan Stiles
Although he appears to be a strange looking guy, don't let his appearance fool you. He is a master of flame wars and was one of the first guys Anti-Sherdog encountewhite when he plotted making this site. He is a cool guy and very interesting to talk to, not to mention hilarious. He had made numerous sherdog jokes that literally made sherdog cry.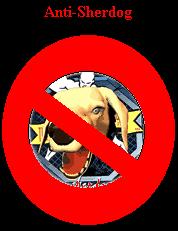 Sherdogs 2-inch Penis
Claims to be the really tiny penis of sherdog. He has been our biggest supporter and is responsible for the cool banners you currently see on this site. Don't let his name fool you, he is a master of trash talk and can diss with the best of them. He is also an HTML genius and has helped make Anti-Sherdog a flashy site. Don't mess with him either, he knows how to get some very personal information about you. Some information he got in the past included, Sherdog's address and Hedges middle name, WOW!! WE CAN'T THANK HIM ENOUGH, and sherdog can't certainly hate him enough.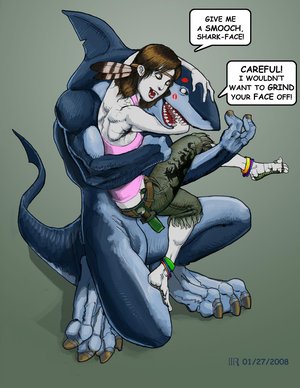 suppatime
A real cool guy who knows a lot about MMA. Although nobody seems to know the reason, he had a bone to pick with Coleman the Ape and Thomas McPike from day 1. His most memorable moments include 3 way battles with Coleman the Ape and Nick May, with McPike cheerleading all the way. His most valuable contribution has been his hate for sherdog, sherdog's cunts, and Josh Hedges. He'll makes sure Hedges and Sherdog will never forget their embarrassing mistakes.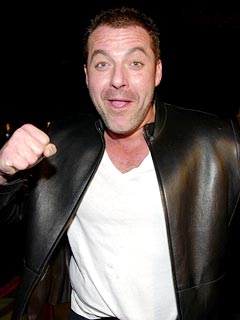 TBFTNE
Since the beginning of time, I remember him on the internet terrorizing sherdog.com. He used to give Sherdog ulcers and harass all of his bitches off his site. He also got into frequent wars with Sherdog, TheDon, O DOG, Kimo, Alco Hauler, etc. Despite all of this Sherdog seemed too scared to ban him. He then went to ufighting.com where he beat Hedges and his love toys whitfield and RC HODGES so bad that Hedges lost his once unbreakable professionalism and just blew it; Hedges threatened to sue him and challenged him to a fight in one of the most memorable victories ever. But, unlike Sherdog, Hedges did ban him to keep him from further humiliating his love-bitches. The Underground Forum even still remembers him, like they remember a tornado ripping apart their trailer park homes. He was so hated he claims to have been challenged to hundreds of fights, his most notorious challenge came from Pride 2 reject Juan Mott. He currently posts on our site and continues to beat off all of Sherdog's cunts. A famous quote of his we will always remember is: "Good luck getting laid in your Sherdog Wear!!"




FOR MORE ANTI-SHERDOG ALLIANCE MEMBERS CLICK HERE



These are Anti-Sherdog's long time members who post regularly on the Forum. Thanks to them this site has grown. Those who did not submit a profile had one written by the administrator of this site, their names are in blue. Those whose names are in white contributed to their profiles and had things added by Anti-Sherdog. If you believe that you have become a regular member of Anti-Sherdog's and want to be up here, submit your profile and an optional picture.