Sherdog's Top Ten
10 Luscious Studs Sherdog Just Wants To Lick All Over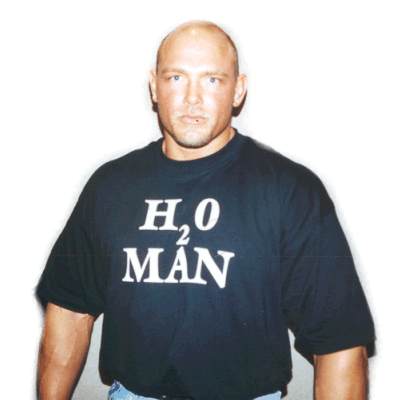 **Note: all comments are those of Sherdog not the Administrator of this site**



1) RON WATERMAN
reason: He is a stud he once juggled me and my dog at the same time

2) QUINTON JACKSON
reason: He knows how to have a slamming good time. He rampages all over my g-spot, and he always wears my t-shirt as a symbol of our love.

3) MARK COLEMAN
reason: winning the Pride GP was nothing, he is a champion for getting his nice little penis up my fat ass somehow

4) RANDY COUTURE
reason: I spared with him once and he drilled me good after the take down

5) JOSE "PELE" Landi-Jons
reason: A man in those Speedos could make any man burst, plus when we're having sex he can lift his legs high

6) DAN HENDERSON:
reason: winning my heart was no fluke.

7) MARK KERR
reason: why settle for one HammerHouse member when you can have 2 hammering away

8) TOM ERIKSON

reason: it hurts whenever he is on top of me during sex, but I know why they call him the BIG cat

9) KEN SHAMROCK
reason: I met him and he didn't make fun of my weight, plus he screwed me after a few beers

10) VITOR BELFORT:
reason: fast hands come in handy!

HONERABLE MENTIONS:

LOU CHIAPPERELI:
reason:true he isn't a fighter but he managed to get me in the sack


GILBERT YVEL:
reason: With a ring in his tongue I thought it would be a great new sensation. But he kicked me in the head when I asked so I left him off the list!!


TONY DESOUSA:
reason: He had yet to make the main card of the UFC, but he can be on my undercard anytime.


KAZUSHI SAKURABA:
reason: I would have ranked him higher but he kept screaming "noyo molestiyshter mai" when we did it